Supporting The Needy Institutions With Regular Supply Of Food Grains Through The Year

We help local nonprofit institutions with free access to year long supply of quality food grains for the needy inmates.

Providing the needy children, an experience of a lifetime, with the annual all day entertainment & welfare programs.

Supporting various NGO's, Institutions & Government Agencies with food provisions during Natural Calamities & Disaster.

Providing food for the abandoned animals who are disowned by helpless owners.
189.2 million people are
undernourished in India
Chennai Food Bank is the Long Term Program of RYA Madras Metro Trust, a Public Charitable Trust, registered in Chennai, India with the objective of working for a hunger free world. With over 100 institutions supported annually, Chennai Food Bank has served over 40 million meals to the needy since 1993.
Care, Share, Spread Smiles
A simple mission: Nobody in this world should go to bed with an empty stomach. Chronic hunger and malnutrition is the worst tribulation that still plagues millions of households in India. Even after 74 years of Independence, India remains home to nearly a quarter of the worlds chronically undernourished population.
Chennai Food Bank program is a small step in the uphill task of eradicating the menace. A simple and effective mechanism that aims at turning small drops of compassion into an ocean of benevolence.
institutions supported annually
2 meals a day for the needy
Our vision is to have a hunger free world, to have a happy and healthy body and mind which will make a healthy nation. Our biggest enemy is hunger and malnutrition which makes us weak physically and mentally, empty stomach is devils workshop. We aim to form a humanitarian army to combat hunger – the greatest enemy to mankind and to work till we achieve freedom from hunger. Chennai Food Bank is 100% committed to the cause and is constantly working for a hunger free world.
We help donors make safe and easy tax-deductible donations and source quality food grains for donation to vetted, locally-driven organisations. All local donations made to RYA Madras Metro Trust – Chennai Food Bank are exempt u/s 80G of Indian Income Tax Act. Our process is 100% transparent and we are ISO 9001-2008 certified first NGO.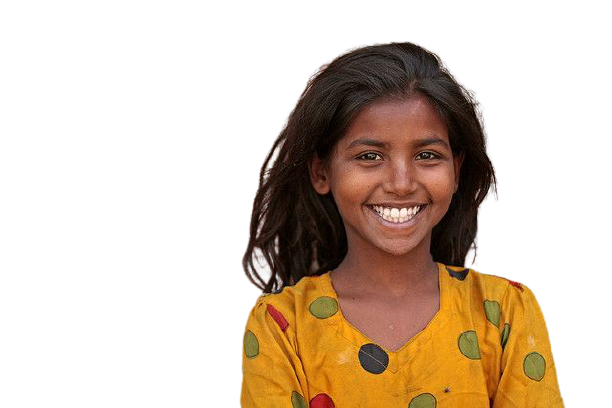 Become a Donor, we need your support
Know More About Us
Who runs Chennai Food Bank?
Chennai Food Bank is a charity program of RYA Madras Metro Trust. It is an ISO certified organisation managed by a 14-member committee. Every two years, five members retire by rotation and new office bearers are elected. The President, Secretary, Vice President and Project Chairman of RYA Metro are additional Trustees who are elected every year. The project also has an Advisory Committee to offer counsel and promote foodbanking throughout the country. Eminent personalities, industrialists, technocrats and representatives of affiliated organisations constitute the Chennai Food Bank Advisory Committee.
What does Chennai Food Bank aim to achieve?
We aim to achieve a hunger free world by providing food grains to the needy institutions, supporting NGO's to reach out to more needy people, helping the needy individuals & society during natural calamities by supplying food and by promoting foodbanking as a mass movement.
How does Chennai Food Bank work?
The RYA Madras Metro Trust motivates and promotes food banking across cities in India apart from regularly supporting over 100 institutions annually with regular supplies of food grains. In times of natural calamity anywhere in the country, Chennai Food Bank with the help of members, volunteers, Government organisations, partner NGO's pool their resources and contribute effectively for the cause. Members of RYA Metro, local donors contribute fresh food grains to Chennai Food Bank for distribution. Donors from across India & overseas contribute to the Chennai Food Bank activities and best quality grains are sourced for constant supply to needy institutions which house the lesser privileged.
How does a company / individual become a donor?
We invite organisations to make contribution to the community by donating goods, products and services. We welcome you to join the movement by contributing to any of our schemes.
What People Say About Chennai Food Bank
Working for a hunger free world, because nothing better than spreading a million smiles and helping the needy go to bed with 2 meals daily everyday.
"A project which caters to the VERY NEED of existence - FOOD ! Selflessly serving the society for over 3 decades and always innovatively striving to be at the forefront of its motto of Working For A Hunger Free World. "
"It is a very good institution doing great work to feed the hungry."
"Chennai Food Bank is doing Yeoman service for a hunger free world. In times of natural calamities they are the first to reach out to the needy. Kudos to the great work being done by them."
"Chennai Food Bank is "working for a hunger free world" for the last 29 years. It is the first & only food bank in the country with ISO certification for the process, checks & quality."
"Chennai Food Bank is one of the finest programs I have been a part of in my lifetime. There is no better deed than serving meals to the needy. Serving 2 meals a day to the lesser privileged and serving over 40 million meals since 1993, we have come a long way."